Staff
I take customer service very seriously. So does my staff. Together, we are committed to providing exceptional customer service to all of our clients.
If you need to schedule an appointment or request any other service, please let us know. We will respond promptly.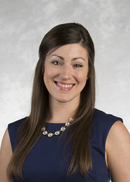 Lindsey N Dueland
Associate Financial Representative
Mobile 218-348-2831

Lindsey is the newest member of our team. She has a thorough background in local banking, and works directly with Dan and his clients. She is responsible for all scheduling with our team, and is an integral part of our client experience.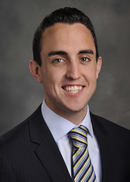 Sean T Stetson
Associate Financial Representative
Office 218-623-6008

Sean is tasked to provide concierge service to our clients. He grew up in Duluth and graduated from the University of Minnesota in Morris, MN with a degree in International Economics.
Jenny Franzen
Associate Financial Representative
Office 218-623-6013

Jenny has been a trusted associate in our industry for over 9 years. She is very active in our practice and community alike. She enjoys and is responsible for much of our client servicing and onboarding.